Tony Posted on November 03 2023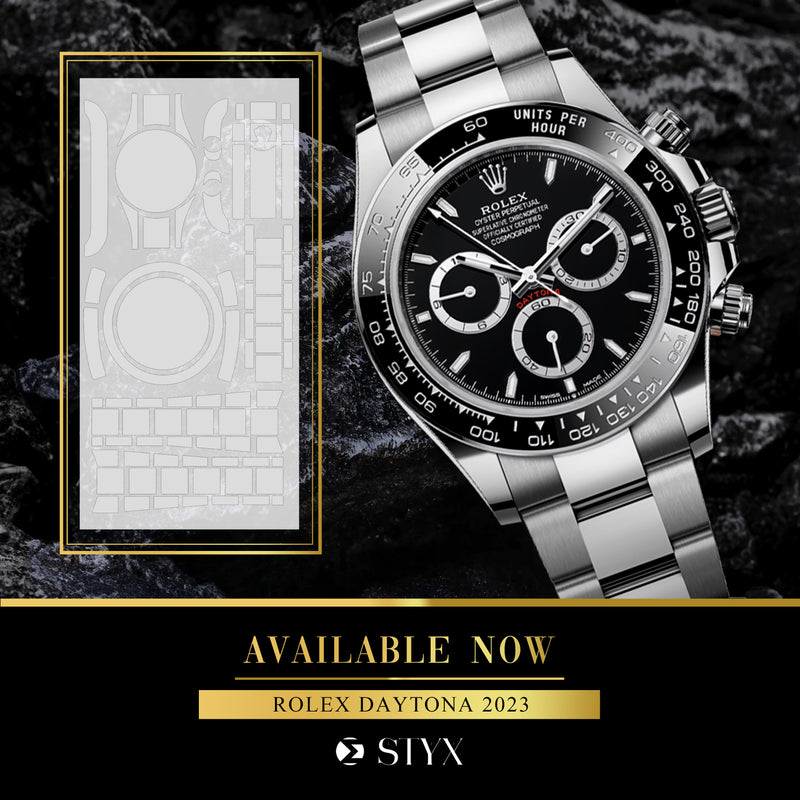 In 2023, Rolex unveiled a significant update to its renowned Daytona model, coinciding with the watch's 60th anniversary. The latest Daytona boasts the Rolex caliber 4131, and there are a total of 32 versions available on Rolex's website, encompassing both fresh variations and familiar designs. This move reflects Rolex's ongoing commitment to enhancing the aesthetics and technical aspects of their chronographs, akin to their 2020 Submariner update.
Many fortunate new Daytona owners have expressed their interest in acquiring a protection kit for their precious timepiece. The good news is that the Daytona protection kit is now readily accessible at the following link:
This kit is designed to safeguard your new Daytona, ensuring its longevity and pristine condition.